| | | | | | | | |
| --- | --- | --- | --- | --- | --- | --- | --- |
| About Us ∨ | About Plants ∨ | Shows & Events ∨ | Local Groups ∨ | Seed Exchange ∨ | Resources ∨ | Membership ∨ | Forum ∨ |
Plant Shows >
Club Events >
Blogs and Diaries >
Website links >
Yearbooks and contact details for Club Officials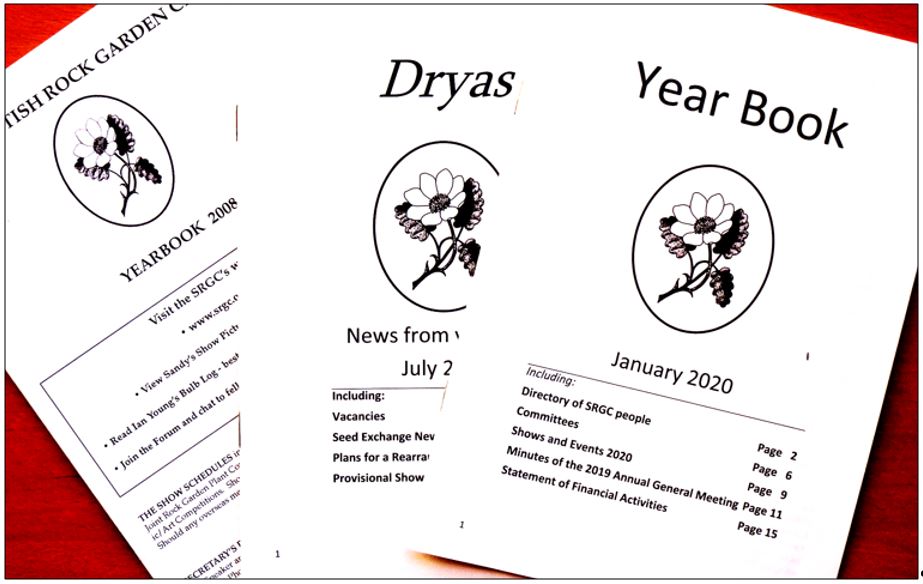 Latest contact details for officials of the Scottish Rock Garden Club are shown in our Yearbooks, which are usually published each January.
News, notices and other information is shown in our "Dryas" newsletter which is published twice a year in January and July. This Dryas newsletter was previously called "Secretary's Pages".
If you are a paid-up SRGC member, then please log in and come back to this page to view these booklets and a list of recent publications.
Publications for many earlier years are accessible (where available) on our Document Archive page which paid-up members can find on their members page once they have logged in.